Dr. Rick's Leadership workshops are designed to help your team with proven steps putting the strategy into action. He will work with your various teams to ensure better results all throughout the organization, from the C-Suite to your front-line team who interacts with your clients and customers.
The end result's: A highly engaged and productive team, and clients who become
raving fans!!
SOLUTIONS ORIENTED TEAMBUILDING WORKSHOP
"UNLEASHING THE POWER OF YOUR PEOPLE"
Great organizations are created by identifying, educating, and inspiring great people. Discover how to use Dr. Rick's step-by-step Solutions Oriented Transformational Leadership Process® to empower and motivate your employees. With these new skill sets, your team will be more innovative in their productivity and their performance will increase!
This leadership workshop includes transformational roundtables to develop ideas, increase sales and profitability. Your management team will walk away with proven strategies, tools, and processes to engage and connect with the dynamic and ever-changing workforce.
SOLUTIONS ORIENTED SALES WORKSHOP
"HOW TO BUILD A HIGH VELOCITY SALES TEAM"
In today's must-have hypercompetitive world, it's all about business development.
That means communicating with clients in a way that presents your organization as a resource. Instead of selling, you want to show them how you can solve their problems and add value to what they're doing. It's all about providing solutions that drive results!
SOLUTIONS ORIENTED LEADERSHIP WORKSHOP
This is the expanded, in-depth training workshop based on Dr. Rick's best-selling book "The Solutions Oriented Leader."
Your team will learn his proven step-by-step Solutions Oriented Transformational Leadership Process®. This will help your organization create a true solutions-oriented culture that is innovative, focused and ready to take on any opportunity with ease.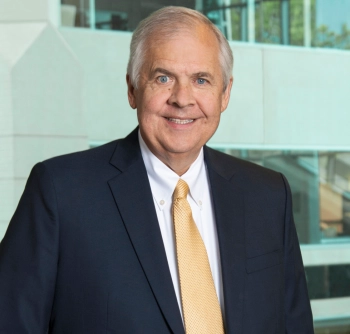 Knox Singleton, President & CEO Inova
Your speech was inspirational and the additional reference material you provided was both fascinating and timely. Our only regret is that we didn't have the opportunity for you to address the rest of our Inova family
Bill Pingleton, Managing Director – Americas
Thank you for speaking at our annual sales conference in Ft. Lauderdale this year. Your program on Innovation and Engagement was very well received by our Sales Team and was very helpful in our efforts to grow our business. Our team learned a great deal from your program and really enjoyed your monthly videos."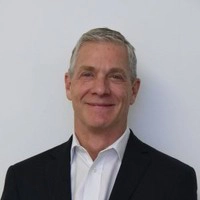 Milt Douglas, VP of World Wide Sales Cavium, Inc.
Rick, I spoke to many attendees and they were all delighted by your content, presentation style, and for the humor you injected throughout. You exceeded my expectations and you will recall that I had very high expectations of you!
Nancy Strong-Roberts, American Cancer Society
Your presentation was thought provoking, energetic, interactive and left a lasting impression on all that attended