Motivational Keynote Speaker
Dr. Rick will make your next event phenomenal!
GLOBAL MOTIVATIONAL KEYNOTE SPEAKER
Dr. Rick Goodman is one of the most sought-after speakers on leadership today. His keynote presentations and workshops have produced transformational results leading to highly engaged employees, increased productivity, and HIGHER PROFITS.
As a motivational keynote speaker Dr. Rick has delivered over 1,000 presentations in all 50 states and in 24 countries. He is a "Certified Speaking Professional" (CSP), which is the speaker profession's international measure of speaking experience and skill. Fewer than one percent of all professional speakers worldwide hold this designation.
In addition to his 30-year speaking career as a motivational keynote speaker, Dr. Rick is the author of three books: His first book titled "Living A Championship Life – A Game Plan For Success" combined his success philosophy with stories compiled during his tenure as one of the team physicians for the Super Bowl Champion St. Louis Rams. 
His quest to solve our world's newest challenge, communicating with our children in the age of social media and cell phones led to the book "Jamie's Journey – Travels with My Dad" written by his then 16-year-old daughter. Dr. Rick's latest book "The Solutions Oriented Leader – Your Comprehensive Guide to Achieve World-Class Results" was #1 on Amazon Kindle when it was released.
Dr. Rick is also a successful entrepreneur who walks his talk and shares his winning philosophies with his audiences. He has built several extremely successful multimillion-dollar businesses and uses those experiences to provide solutions for his clients and audiences throughout the world.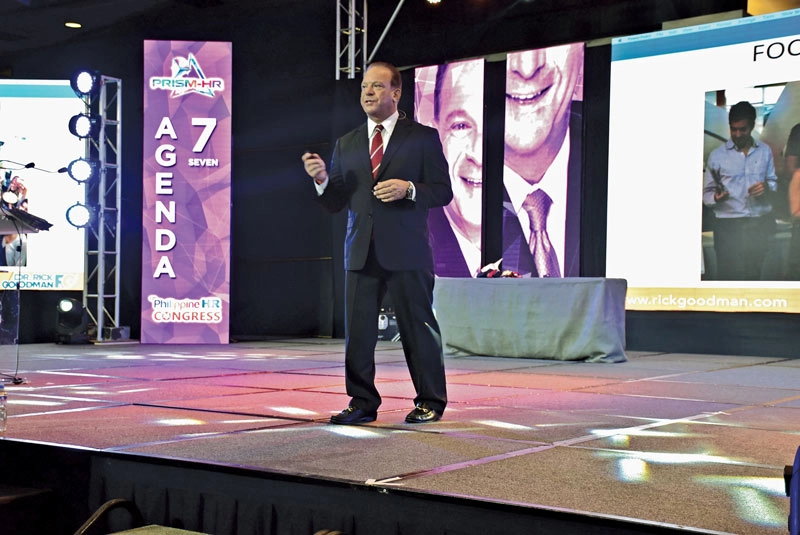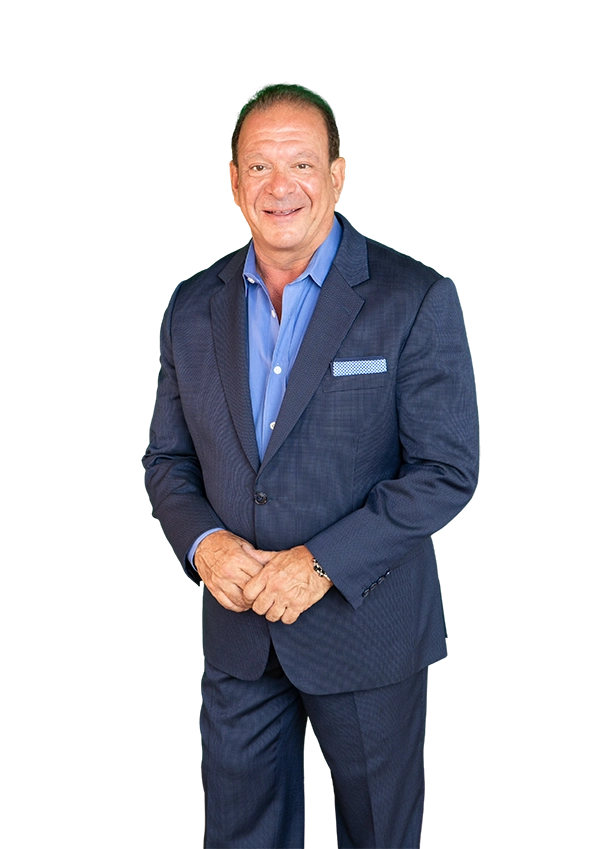 DR. RICK'S MOTIVATIONAL KEYNOTE
SPEAKING TOPICS
ACHIEVING CERTAINTY IN UNCERTAIN TIMES
In today's volatile business environment where uncertainty and fear are the norm, there is a common theme. People are scared, they're not sure how to move forward and survive the crisis.
It's time to turn crisis into a catalyst for your company's growth. Now you can play a key role in creating new and exciting business growth opportunities for your business. You can have immediate successful results if you are ready to enter "The Adaptability Zone"®
You'll discover:
How to transform your thinking, optimize your assets and accelerate your connectivity to produce transformational results for your organization.
The benefits of creating specialized and cross functional teams to identify strategic opportunities for growth that adds value to your customers.
How to encourage and develop a new culture focused on innovation and business solutions.
The Seven traits of inspiring leaders and how they build great teams and motivate people to act.
How to connect with the new consumer psyche.
Proven ways to keep you energized and on fire to win!
CREATING A SOLUTIONS-ORIENTED ORGANIZATION IN TODAY'S WORLD
Just imagine for a moment… What if our thinking is backwards? Most leaders and organizations focus on the challenges they face and are constantly putting out fires. This often leads to blame, infighting and a lack of accountability.
This keynote combines the lessons in Dr. Rick's book "Living A Championship Life – A Game Plan for Success" with his latest book and Amazon bestseller "The Solutions Oriented Leader."
By developing a culture that is "Thinking in Solutions," you will be able to retain your best employees, while also attracting world-class talent. Your ultimate outcome will be a culture that promotes creativity and innovation, increases employee engagement, and creates a happy and productive work environment.
THREE STEPS TO BUILD A SOLUTIONS-ORIENTED TEAM
Success doesn't happen by itself; it requires a focused strategy. Every championship team, world-class organization, and high achiever begins with a game plan. To turn your organization into a championship team, it will require that you "Transform Your Thinking, Optimize Your Assets, and Accelerate Your Connectivity" with your team and your clients.
In this powerful presentation, your attendees will get an insider's look at how championship teams are built based on Dr. Rick's work with Super Bowl, Professional Soccer, and NBA championship organizations.
You'll discover the three simple strategies that each organization used to build its championship teams. Your attendees will walk away motivated, inspired, and ready to implement the simple solutions to build your own championship team!
SOLUTIONS ORIENTED LEADER IN ACTION
ACHIEVE YOUR GOALS WITH MOTIVATIONAL KEYNOTE SPEAKER DR. RICK GOODMAN
Dr. Rick delivers inspiring and enlightening keynote speeches custom-designed and relevant to your audience.
Imagine kicking off your conference with an opening keynote that gives your attendees a jolt. Or ending it with a closing keynote that sends people home empowered with a game plan for successful action.
A motivational keynote speaker and executive business coach, Dr. Rick Goodman is internationally recognized as an expert in the areas of healthcare , leadership, employee engagement and team building expert. He is based in Florida, but delivers leadership presentations throughout the United States and internationally.
What Our Clients Are Saying!
Dr. Rick's New Virtual Keynote Presentations for Our Changing Times!

Turning Uncertainty into Certainty
in Our New Normal
In today's volatile business environment where uncertainty and fear are the norm, there is a common theme. People are scared. They're not sure how to move forward and survive the crisis.
It's time to turn crisis into a catalyst for employee engagement and leadership growth in our "new normal." Companies need more solution-oriented leaders who are resilient and more focused than ever to serve clients with confidence! With so many people working remotely, it's critical that leaders engage and collaborate with their teams more than ever before!
Are you ready to stay one step ahead of the competition and never get left behind?
Discover the 13 time-tested "solutions-oriented processes." A mindset that other super-successful people have used to develop a game plan for success in their businesses and their lives.
Leading Virtual Keynote Speaker – Dr Rick Goodman
Dr. Rick Goodman is not just a speaker, but a catalyst for positive change. With a wealth of experience he has touched the lives of thousands of individuals and organizations worldwide. Dr. Goodman's expertise lies in inspiring and guiding people to achieve greatness through the power of a positive mindset, strong leadership skills, and effective communication strategies.
TURN UNCERTAINTY INTO CERTAINTY WITH VIRTUAL PRESENTATION
In today's ever-changing business environment, the need for virtual presentations and training programs is more important than at any time in history! Everyday organizations around the world are facing challenges with operating remotely, keeping their teams engaged, or postponing live conferences and onsite training.
The Solutions-Oriented Virtual Experience™ is a unique and powerful process designed to deliver phenomenal results, your team will be highly focused refreshed and re-energized to serve your customers.
Since 2006, Dr. Rick has successfully delivered virtual presentations and training for his clients throughout the United States, South America, Asia, and Europe.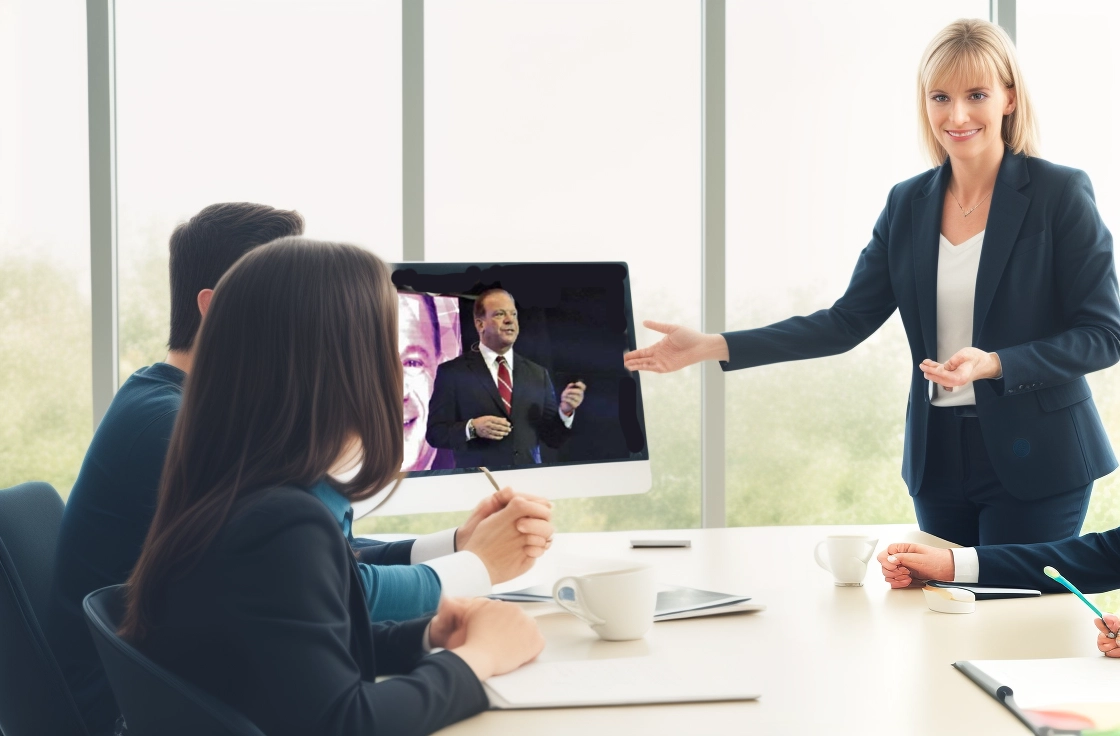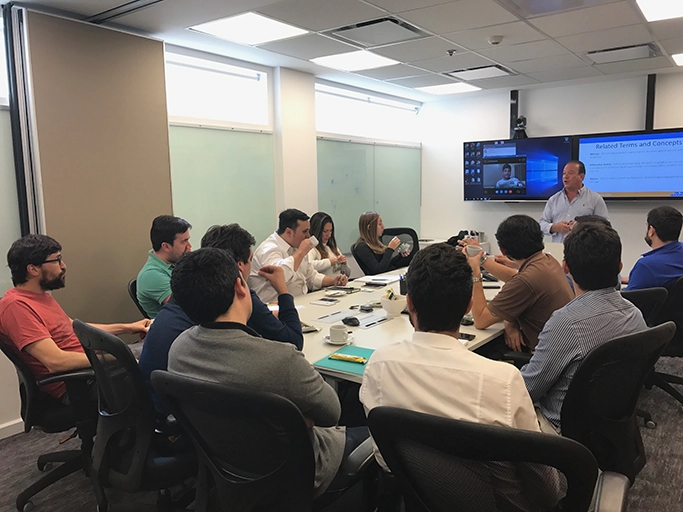 CUSTOMIZED VIRTUAL EXPERIENCE
The process of designing your virtual presentation or training program begins with a series of questions long before your event. The goal: Totally customizing your  virtual presentation or training session to deliver your core messages.
Our best clients consider us their "strategic partner" for the event. Working together as a team we'll create a huge win for your company or association!
NO MORE "HO HUM BOOOORING" MEETINGS!
These high-energy, LIVE virtual presentations and training programs are co-created with your leadership team. Our commitment is to accurately assess your needs and your goals, make recommendations and provide unique solutions that help you achieve the results you desire!
Your people will be highly engaged, motivated, and prepared with action steps delivering an outstanding ROI every time.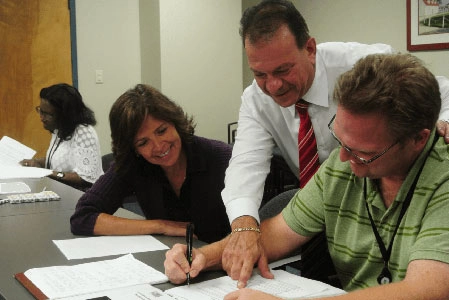 Dr. Rick's virtual keynote made our event a TOTAL SUCCESS.
His workshops far exceeded our expectations as proved by our attendee's response cards. He knocked it out of the park!"
Dr. Rick – You told me early on that your 2 main goals were to become part of our JRE team and to make me look great for finding you.
You delivered on both promises!
My boss told me he felt the meeting was the best event we ever had pointing directly to your contribution!
CHECKLIST
FOR HIRING
A VIRTUAL KEYNOTE SPEAKER
Content is King
Virtual presentations and training programs must be up-to-date, relevant and 100% focused on the current needs of the audience. Solutions oriented leaders need real-time information to make accurate decisions in an ever-changing environment.
Attendees Need Actionable Takeaways
People are bombarded with information every day and their attention spans are shorter than ever – especially online. When an attendee receives actionable takeaways their attention span increases and they're more engaged.
Have Handouts That Add Value
Attendees who have a handout or are given the PowerPoint before and after the program tend to retain the information longer and implement the action steps for outstanding results!
Audience Interaction is Vital
When delivering a unique virtual presentation or training program, it is vital that the speaker's delivery is highly visual. Speakers need to incorporate polling, hand raising, Q&A, and other interactivity in the program to enhance the experience and deliver a great ROI!
Technology is Critical
Virtual presentations and training programs rely on technology, so the platform must work and there needs to be backups. Experienced and professional speakers have a tech team to create landing pages, registrations, and email reminders to enhance the attendees experience.
Program Quality Should Stand the Test of Time
The audio quality, lighting, background setting and overall ease of presentation matter. Many programs are recorded and viewed over and over and professionalism MAKES A DIFFERENCE!