How to Deliver Powerful Presentations Course
Learn the Skills To Present Effectively and Confidently
Discover How to Deliver Powerful Presentations
Powerful presentations are the industry gold standard
This two-day course is extremely popular with everyone from beginning sales representatives to C-level executives at many of our Fortune 500 clients.
There is absolutely no more powerful or effective course available today to help improve your presentation skills whether you are persuading, educating, or informing clients, employees, executives, board members, or your local grassroots organization.
This highly interactive workshop focuses on effective, persuasive communication skills, including preparation, structure, delivery, strategy, use of visual aids, and handling questions and answers. "How to Deliver Powerful Presentations" is the most highly participatory and personalized workshop of its kind.
Each participant will receive coaching and feedback in order to help you learn and practice fundamental and advanced presentation skills.
There are eight digitally, video recorded personal presentations, and each session is followed by one-on-one feedback in order to guarantee progress and change any distracting behaviors.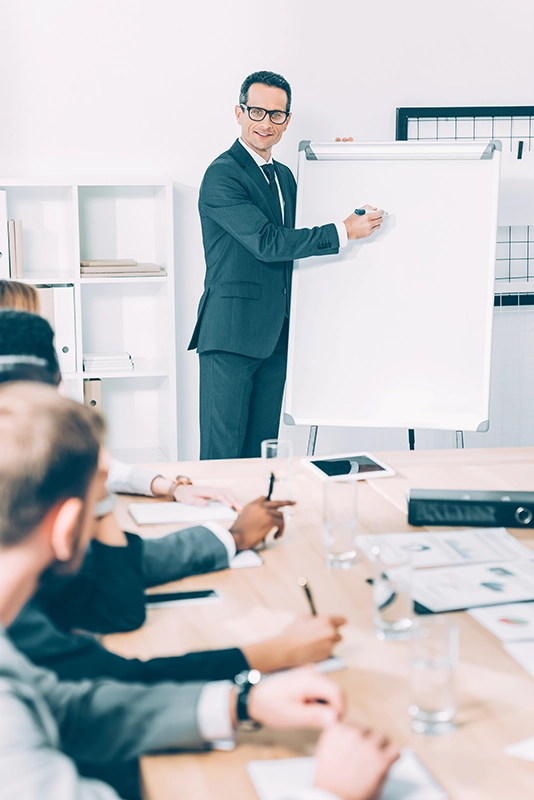 Present technical information clearly, concisely, and persuasively.
Enhance voice projection, articulation, pace and fluency, body language, eye contact, and gestures.
Determine audience attitudes and needs.
Overcome nervousness, anxiety, and any distracting matters.
Use both common and high-tech media effectively.
Implement persuasive communication techniques.
Project control and confidence through delivery skills.
Plan and develop complete, formalized product presentations around the market forces that affect business.
Structure presentations to gain maximum effect.
Use audience involvement techniques to identify and handle questions.
Set up a specific action plan to improve participants' presentations.
On-Site Training: can be tailored to the needs of the client's organization delivered on-site at the time and location of client's choice.