Executive Consulting Services
No matter how successful your company is, there are always opportunities to improve.
Improvements include building a more cohesive team, refining leadership skills throughout the organization, and significantly boosting your productivity. Often, an outsider's expertise is most helpful in identifying these areas of improvement.
That's exactly what Dr. Rick Goodman offers in his executive consulting services.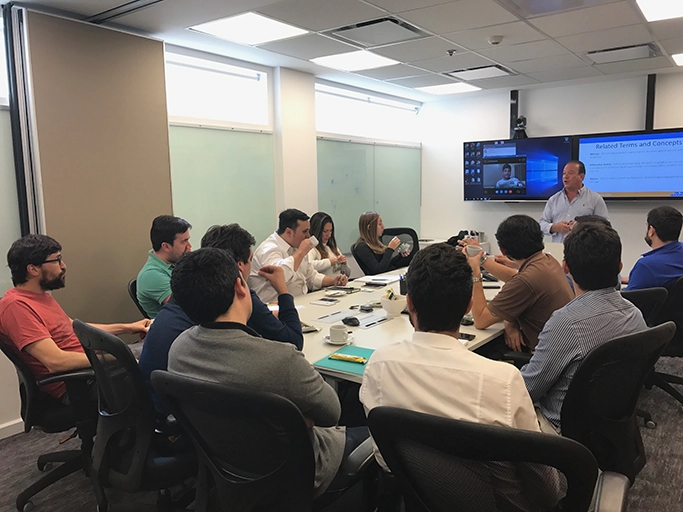 Dr. Rick Goodman and his team will develop a customized consulting plan to meet your needs.
We provide executive coaching and team assessments, in addition to organizational assessments, and strategic planning. Our leadership development training will give your company the edge in today's competitive world.
EXECUTIVE COACHING
Transformational leadership, with its emphasis on vision and employee empowerment, is rapidly being accepted as a leadership model of excellence. Some leaders may be gifted with a high level of technical expertise but may be challenged in some aspect of their working relationship with employees or their team.
Our goal is to help the executive to identify their strengths as a leader and to develop a plan of action to maximize those strengths. These strengths will create opportunities for them to be more successful and effective as a leader. The focus is always on being a positive agent of change in your company, not a dictator, but a true motivator.
EXECUTIVE TEAM DEVELOPMENT
This program has been designed to focus on building high-performing teams through transformational leadership and empowerment. The goal is to create an environment in which participants can hone their skills, while staying focused on the mission and goals of the organization, in addition to grooming future leaders. In short, we can help you create the framework you need to give your employees true unity of purpose and vision. This works in tandem with Dr. Rick's Executive Coaching program!
STRATEGIC PLANNING
It was once said, "Failing to plan is like planning to fail." In today's world, your strategic plan is paramount to your company and your personal success. Our strategic planning program is designed to provide organizations with the necessary tools and ideas that will turn their goals into reality.
Our focus is to help you develop a plan that will meet your unique goals and objectives. We will interview your management team, employees, and board members, if necessary. This will help us to get a thorough understanding of your organization and the goals and expectations for your meeting/retreat prior to the event. This helps us avoid the less effective cookie-cutter approach, and devise solutions that are tailored to the needs of your business.
ORGANIZATIONAL ASSESSMENTS
It has been our experience that organizational assessments are critical tools for identifying the strengths of the enterprise. These strengths also give us a starting point for improvement. We start our process by conducting a variety of computerized assessments with the management team and with employees in the organization to understand personality styles.
We also conduct one-on-one interviews with members of the management team and employees, in addition to hosting mastermind group sessions. This provides us with an in-depth understanding of the challenges facing the organization, while engaging the workforce and developing solutions for success. Through these assessments, we'll come to know what really makes your company tick—and offer you insights that might surprise you!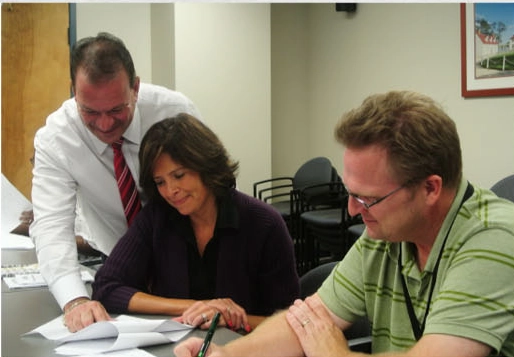 Through our Executive Consulting services, our ultimate goal in life is to make you successful. To make a difference and to contribute to others' lives, all while having fun and enjoying the journey. That's why we developed the Executive Coaching and Consulting Program.
There's no better way to develop your skills as a leader and an executive, in a way that's both engaging and genuinely enjoyable.
Our Executive Coaching and Consulting Services were developed in part by Dr. Rick Goodman, an internationally in-demand speaker and teacher.
Dr. Rick is an expert in the fields of, team building training, employee engagement, and communication mastery, and he's proud to offer coaching services tailored to his clients' needs.
Executive Coaching Program
Designed to identify leadership strengths as well as provide an opportunity to become more effective and develop other leaders using our
transformational leadership tools and techniques.
Top firms such as Dell and Google have used executive coaches to help young CEOs, and legendary CEO Jack Welch has leaned on an executive coach and advisor for years..
Dr Ricks's executive coaching is tailored to meet the needs of the individual leader.
The following topics are often included in a typical coaching program:
How to use transformational leadership to increase productivity.
Transformational leaders are not dictators, but rather they are agents of positive change; learn how to harness key motivational and relational skills to get the most out of your team!
Learn to communicate effectively with team members.
Communication breakdowns can cost your team time and money—in addition to the expense of morale. Learn how to be assertive, persuasive, and clear—and how to handle conflicts in a constructive manner.
Build conflict management and resolution skills.
Conflict is a part of life, and it's only natural that disagreements would happen on your team. Learn how to manage them in a healthy and positive way.
Understanding the stages of team development.
Do you have a true team—or just a group of strangers who all happen to work in the same place? Discover how you can bring true unity and vision to your employees!
Develop key motivators for all team members and create a communication plan for each.
Great leaders are able to customize their communication style to the individual in question. Your coach can show you how!
Learn feedback techniques that will motivate employees.
Giving feedback is one of the trickiest parts of leadership. Learn how you can offer criticism that is genuinely helpful and inspirational.
How to use transformational leadership to develop other leaders.
Turn your team into a group of leaders! Start developing the key leadership skills of your employees, with the help of your coach!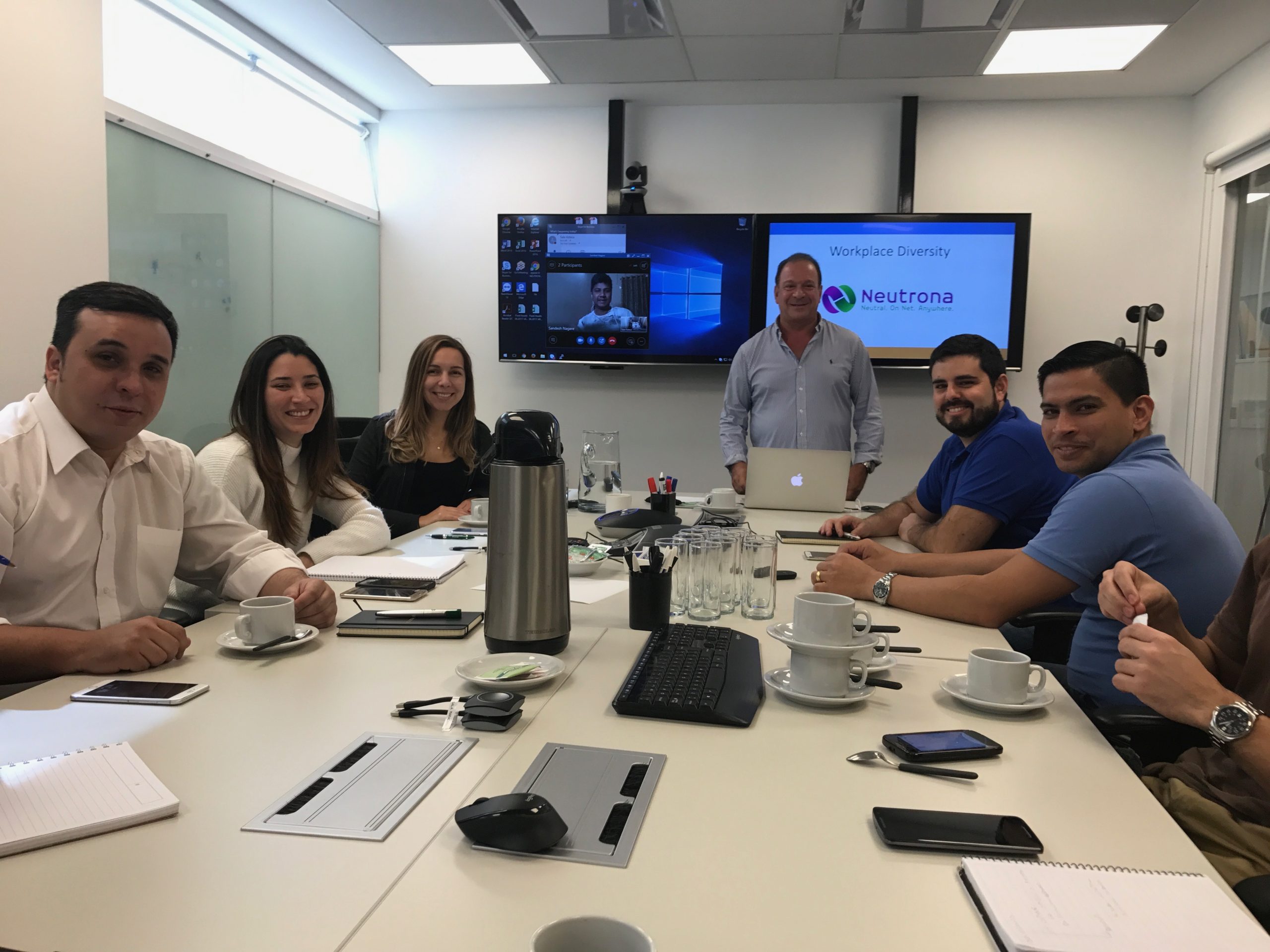 Engage in Dr. Rick Goodman's Executive Coaching
Studies have shown, and CEOs and boards have confirmed, that seeking out an executive coach is not a sign of a fundamental problem or weakness; rather, it is a key attribute of being a superior leader.
Learn more about how an executive coach can help you develop your personal leadership style, and grow your business in the process. Reach out to Dr. Rick Goodman, internationally renowned speaker and coach, today.
Dr. Rick Will
Build The Perfect
Team For Your Company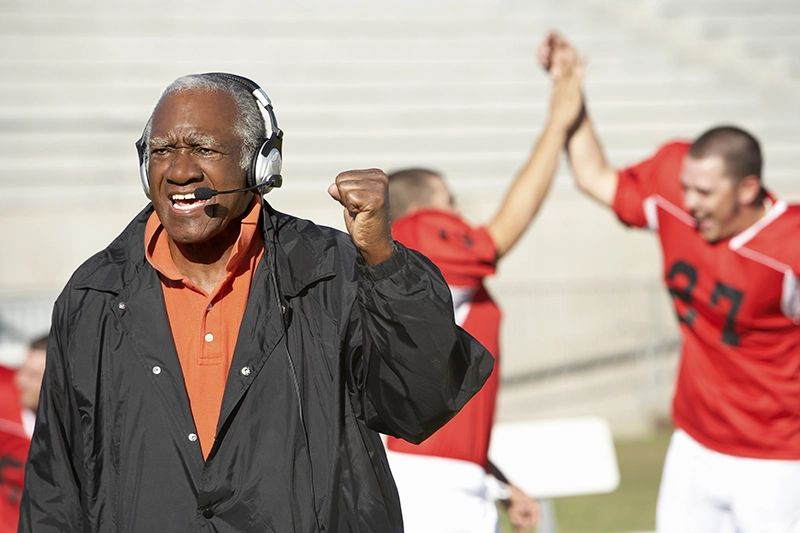 Every championship sports team and each successful business has a seasoned coach to help them navigate through some of the blind spots that we encounter in business and in life while developing an effective leadership strategy to ensure ongoing achievements.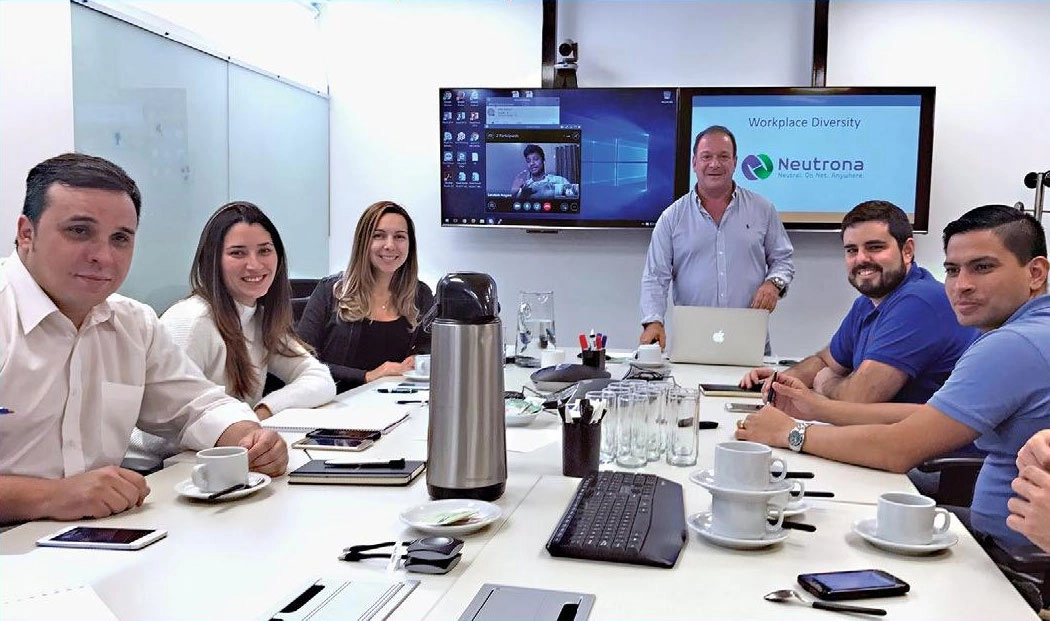 To understand how an executive coach works, the athletic parallel is useful. In sports, the coach doesn't jump in and start playing the game on his or her players' behalf—but the coach can provide perspective, call plays, and provide the exercises that players need to function at a high level.
Similarly, your executive coach is on your team and invested in your success; he or she won't run your business for you, but will simply provide the systems and structures you need to unlock your highest potential.
What Our Clients Are Saying!